Introducing.......Hubdoc and Xero the perfect partnership

Hubdoc is an online tool that connects to your XERO, which means only one area where all of your documents are kept. No more entering information manually, snap a photo of any document, and it will be automatically added to your Hubdoc on all your devices.
Hubdoc pulls key information from any documents such as receipts, invoices and bills.
Say goodbye to chasing documents and data entry and say hello to increased productivity and automation.
Every time a document is uploaded or fetched, Hubdoc seamlessly creates transactions in your accounting with key data inputted and source documents attached.

Simply take a photo of your receipt, invoice or bill with our mobile app and throw out the paper copy. Hubdoc scans, extracts and stores your documents, ready to be published.

When you sign up, Hubdoc automatically creates a personalized email address just for you. Email in your documents and Hubdoc will do the rest.

If you've already scanned your receipts, invoices, statements or bills, you can upload them directly to Hubdoc and it will extract the key data for you.
Xero is an online accounting system that enables small to medium-sized businesses to collaborate with their team and accountants in real-time.You can automatically import your bank statement data, you can reconcile your data simply and quickly, and most importantly, you can have an accurate real-time view of the health of your business.The rest of the world is online, why shouldn't your accounting system be as well?
If you are sick and tired of complicated old fashioned accounting systems, then you should seriously consider whether Xero is right for you.
Hubdoc plays nicely with Xero….
Capture bills and receipts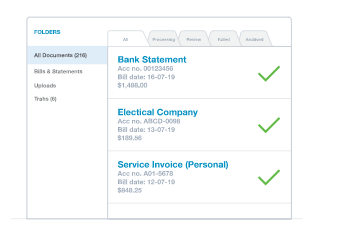 Hubdoc makes it easy to capture bills and receipts by email, mobile, desktop or scanner so they're all stored online, in one place.
Let Hubdoc do the data entry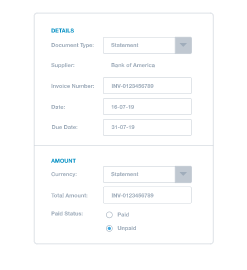 Hubdoc automatically extracts the key information from each bill or receipt so it's ready to copy into Xero with the original document attached.
Seamlessly match transactions with your bank feed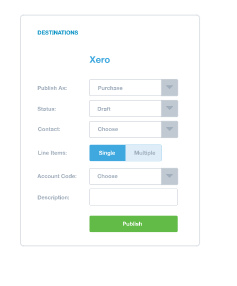 Hubdoc syncs the data from your bills and receipts to Xero as accurately categorised transactions that can be easily matched with your bank feed so you have up-to-date financials.
Access verified financial data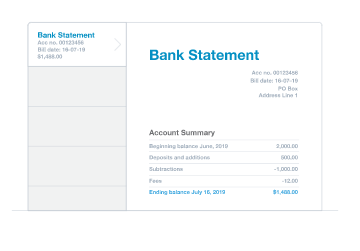 Every reconciled Xero transaction has a source document attached so you can verify the data and know the financials are accurate and up-to-date for easy compliance and valuable business insights.
How to get started…
Hubdoc is FREE for all Xero subscribers – call us on 01634 406166 to get started.